Content Marketing Strategies for B2C Marketing
Targeting bigger markets, B2C marketing (business to consumer) might not seem tough, but it is much trickier than B2B marketing. The B2C marketing strategy revolves solely around the consumer base, and what-how-when-where the consumers make decisions pertaining to brands and purchases.
In the case of consumer marketing, apart from the difficulty in creating a vast portfolio of buyer personas, there are 'n' numbers of external influences that marketers need to take into account, such as – demographic, psychological, and socioeconomic classes. B2C brands target consumers shopping for products and services for their personal use, such as – buying clothes, accessories, electronic products, household items, payment services, etc.
For B2C marketers, a big challenge is always staying current with and ahead of consumers' purchase trends. Content Inception (CI) works around achieving the B2C marketing objectives such as – raising brand awareness, increasing engagement, getting more leads, driving more sales, injecting loyalty, and much more.
B2C Content Marketing Strategies for Brand Resonation and Recall
The goal of B2C marketing can be anything like boosting user engagement, driving sales, specific purchase app downloads, influencing the primary buying choice, etc. This is a never-easy activity when you are not after a particular type of organization or community but after a vast audience with a vivid buying mindset. An organization here requires a marketing team with a well-planned marketing strategy and approach to creating content that will engage potential consumers on an everyday basis till and after their purchase decisions.
Audience Analysis and Segmentation
Audience analysis is performed to identify the right segment of the customer base in order to target them with the right products. Whether it is a blog page, advertisement, or social media post, one needs to create content that's authentic to the voice and brand. Just like communicating with people on a human level.
Finding and Targetting the Right Set of Audience   
The right segment of the audience is being identified on the basis of various factors like – age, earning potential, gender, etc. Then, they are marketed with content that is created and optimized for that particular segment of the audience with one or a particular set of product categories.
For example, creating online courses to help people gain weight. Asif you have struggled with your own weight early part of your life, so you can mention how was your journey and challenges in achieving that bulked body. Such personal experiences and stories are worthy of sharing and connecting with your audience.        
It is performed to identify the right segment of the consumer base in order to promote the products before them that address their pain points.
Targeting Audience with Ease – Targeting the audience on the basis of their age, gender, and interest makes it easy to market.
Remarketing Becomes Easy – A well-segmented and identified set of audiences can be further used for remarketing.
Less Missed Leads – It leads to less amount of missed leads, improving the conversion funnel with even scope of up-selling and cross-selling.
Engaging Contests or Rewards/Discounts
Since all marketing channels are fueled up and run by content. It is required to gain the initial eyeballs and that when contests on its blog, social media, or popular third-party portals seem appropriate. Whether to boost attendance for your webinar or just inflow of traffic to your website – this is a proven way of engaging with a whole bunch of target consumers in a quick span of time.
Also, purchases that are done through the site and once conveyed can be a personalized link for the clients where, if they put on feedback or a rating, they will get a rebate offer on their next purchase. There are a number of ways these engagements can be planned and refined over the course of your marketing campaign.
The Main Point – Contests Create Brand Recall
Contests and promotions run to reinforce brand recall in the audience, giving one an edge over the competition.
Build Community – When a contest is run effectively, it is a great way to build a strong following and customer base.
Spreading Awareness – It builds awareness about a product, service, or brand by pushing the contestants to spread the word.
Increase Sales – Through contests, there is a spontaneous sale trigger, and moreover, it creates an obligation.
Influencer Marketing
Influencers in the same or similar niche have a loyal base of followers who are influenced by their endorsements. So, promoting your content through them means getting a decent number of people who will definitely take the first look at your product or service convinced to a certain level.
It is one of the quickest ways to convey the message to a specific audience. The influencers can reach a huge number of people in their social community and can build relationships that benefit the company, looking to spread its brand messaging through word-of-mouth influence.
After finding those influencers that meet your requirements, it's necessary to observe their content closely. Big companies are likely to choose celebrity endorsements. But to start on a small level, one can go for micro-influencers, who have anywhere from 10,000 to 100,000 followers.
Different influencers are used among the normal audience as their role, and one's brand can help marketers.
Long-term Partnerships – Building partnerships can increase sales for you and your partners by selecting influencers based on their field.
Drive Purchase Decisions – Influencers drives the customer's decision-making process to purchase
Cost-effective – It is harder to promote products as paid ad cost keeps rising, but influencer marketing helps keep the costs down.
Retargeting Programs
Retargeting means – reconnecting with consumers who have connected with your business in the past. When a consumer searches for something online, a tracking series gets triggered. So, the next time the customer visits any social media platform, he or she will likely see the ad for your business.
Although that customer might not immediately click on the ad or buy from you. But, seeing the ad reinforces your brand image, which helps the consumer remember your company name in the future.
For example, while searching for a product online, let's say a wooden table, you can remarket it to the potential customers who have visited your website in the last 15-30 days. With Facebook retargeting, you can target those consumers on the Facebook portal, and after visiting your site, if the consumer visits Facebook, advertisements for your wooden table will pop up before them.
As part of the SEO service, retargeting is performed to reconnect with the consumers who might have some inclination toward your brand or the product categories you sell.
Engagement With Your Audience – Users spend time on product research and comparison that indirectly boost the engagement level.
Brand Awareness – The well-curated and optimized content online always helps in re-establishing brand awareness.
Rise In Conversions on Website – Remarketing offers various deals to attract visitors to revisit the website and complete the deal.
Social Media Marketing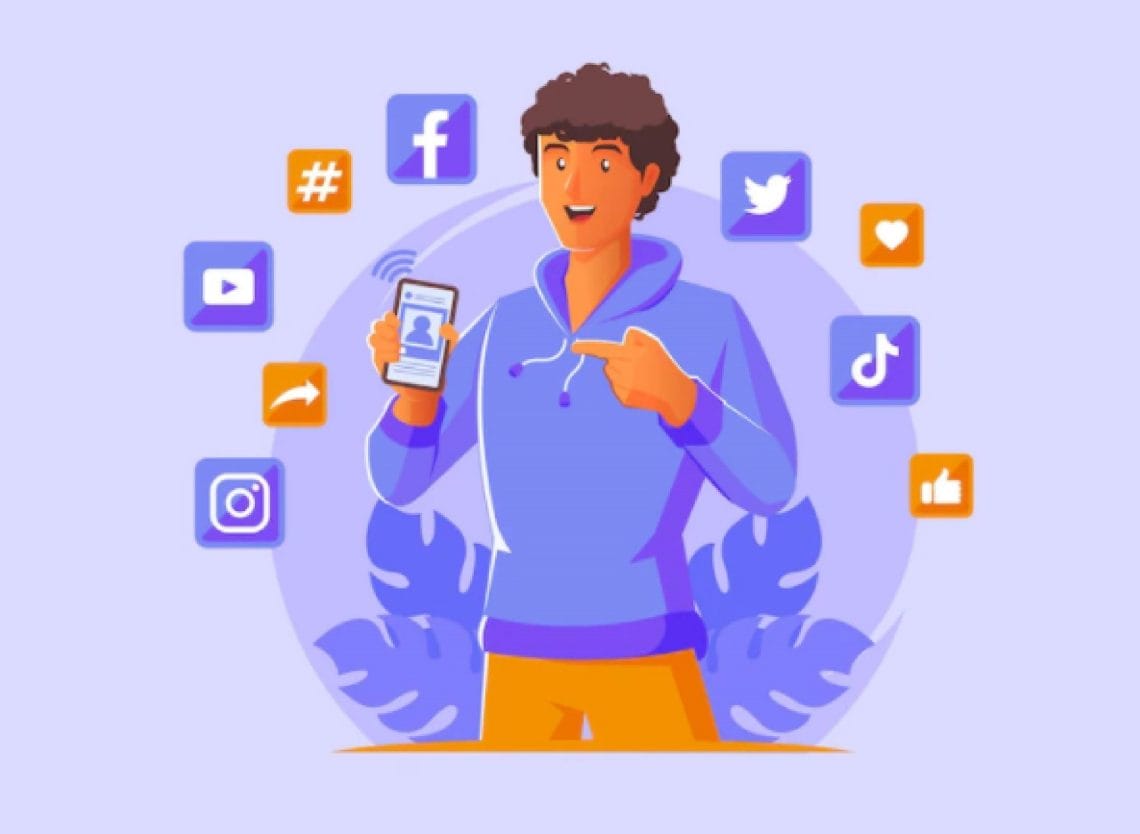 When you are able to create quality and creative content, social media engagement becomes quite easy. Consistent social media content publishing in the form of creative visuals and videos can generate traffic inflow and help in brand resonation and recognition. Moreover, with additional investment, businesses can also further amplify their marketing activities in the form of paid social media campaigns.
Social media allows an ecosystem by making individuals free to like, share and comment. It not just extends its reach and complies with the algorithms but also connects with the brand on a personal level.
Social media marketing is used for advertising and bringing numerous advantages by showcasing products and services.
Improved Brand Recognition – Regular posting on social media platforms allows companies to interact with clients.
Better Search Engine Ranking – Businesses with a social media listing may appear among the top search results.
Reduced Marketing Costs – Unlike conventional marketing, social media marketing does not require a lot of monetary resources.
Testimonials and Reviews
To make your customers know what the existing customers think about your brands, feedback or testimonies are important. Dealing with the feedback reflects how you treat and solve your existing customer issues.
The reviews and feedback section of your site allows the visitors to perceive what benefits others are speaking of your product or services.
Customer Testimonials Build Trust – A customer testimonial section makes the website trustworthy for visitors.
Testimonials Work like Referrals – People tend to trust other consumers' reviews and opinions over businesses.
Explaining the Benefits of Your Product/Services – Customer testimonials help to position a company in a positive and reputable light.
B2B or B2C Marketing Strategy – Rely on the Marketers Who Know It the Best 
Content Inception (CI) is a digital marketing company strengthening brands with data-based B2C marketing approaches and efforts. We have helped several clients in entering new markets, launching innovative products, competing against established business houses, and increasing market share.
At CI, we streamline your marketing communication and create content based on thorough research on the industry, the potential consumers, and the competitors for the right positioning and pitch. Let us discuss your requirements, and we will plan the B2C marketing strategies with a roadmap to achieve your marketing/sales goals.