Benefits of Analytics-Based Marketing Planning for Definite Conversion
Businesses make marketing plans aligned to a strategy to promote existing products/services, explore new opportunities, or have a competitive advantage against competitors. However, preparing a marketing plan must not be intuition-based but rather an analytics-based analysis of campaigns, impressions, and/or engagements to analyze its loopholes or strengths.
By applying marketing analytics, businesses can get a wholesome picture of their marketing efforts and strengthen their campaign.
At Content Inception, marketing analytics uses tools and visualization models to get an insight into prospects as well as customers, their needs, behavior, and brand perception. Here, the data sources for analytics can be the company's website, social media pages, market surveys, purchase history, sales, inquiries, outreach responses, etc.
What Is Marketing Analytics and Its Significance in Business
Marketing analytics practices data, math, and science to understand the market and customers. It is a scientific approach to planning marketing activities to improve business decisions as well as bring positive changes to the products and services offered to customers. 
Several businesses use marketing analytics to learn their audience's behavior and preferences. And accordingly, improvise their marketing campaign, products, and services for a better customer experience. A proper analysis of the market and customers help businesses effectively plan the different marketing segments – content marketing, video marketing, or account-based marketing.
Tools Used for Digital Marketing Analytics
The marketing methods used by businesses include marketing mix modeling, demand forecasting, competitor analytics, unmet needs analytics, and trend analytics. Let's discuss some of the marketing analytics tools:
Google Analytics
Google Analytics provides information on the number of people visiting the website, their activities, conversion rate, and much more to further improve your positioning on the web towards traffic and lead generation.
AdWords Performance Grader
The AdWords Performance Grader is an analytics marketing analytics tool that can analyze Google AdWords account for optimization opportunities such as keywords, landing pages, budget spend analysis, etc. 
Heap Analytics 
Heap Analytics gives data on how users interact with the website and helps you understand why and what they are doing. 
MixPanel
MixPanel focuses on user engagement and provides data on who uses your product or services. It helps to understand their interaction with the site and optimize their experience.  
The Benefits of Marketing Analytics-Based Digital Marketing
Businesses need to understand that – every industry is differently aligned with the target audience, and so should the approach toward it. For example, while targeting direct consumers, the approach should be more aligned with the prospects' buying capacity and buying behavior. However, in the case of targetting other business houses, the marketing approach must be aligned with their en requirements and the industry trends influencing their requirements to pitch for the deals. This is why the B2C and B2B marketing strategies are distinct in terms of objectives, planning, and activities. Let us see some top benefits that analytics bring to marketing planning:
Integrated Data View for Cross-Analysis
An organization's marketing team coordinates with different discipline team members and several platforms. Managing data in one place becomes tedious for them. With a marketing analysis program, organizations can centralize all the data using different tools. 
By collecting data at a single place, organizations can cross-analyze data from different platforms and understand what marketing effort or tactics is working. Accordingly, they can add more budget in a particular segment and share knowledge across teams and channels. 
In the case of social media marketing, for an organization, if a post works well on Twitter, they bring the same social post to their Facebook page to see its performance. By adding elements to your marketing mix, businesses can observe what works on a different platform and why. 
Better Decision-Making Through Cause-and-Effect Analysis
Businesses often try out new marketing changes and strategies to see a different response from users. Some marketing changes work well, leading to a big uptick in website visitors. But identifying which strategy or change worked to drive traffic becomes difficult without marketing analytics.
Marketing analytics tools look at each factor's impact and determine the result of each marketing change. Accordingly, the marketing team can select which change to use to drive better results.
A/B Testing Ensures Better Marketing Approach
A/B test is a way to test a hypothesis by comparing the changed version of a website or product to the unchanged version. For example, you can hypothesize that users will click the red button on your site instead of the blue. Then, conduct an A/B test where half users see the red button( control group) and the other half-blue button (test group). The data collected from the test will show if your hypothesis is correct. 
Businesses can use A/B testing to test ideas and collect users' behavioral data. It helps weed out less effective marketing tactics and helps improve marketing plans.
Different Strategies with Cohort Segmentation
Businesses should know that one strategy will not work for all prospects as they come from different backgrounds, do have different personalities and preferences. With cohort segmentation, you can use different marketing strategies for a specific group of users or consumers. Consumers respond well to personalized marketing, and the right data allows you to have effective personalized messaging. 
For example, if you know a segment of consumers use a search engine to know about your products, you can design your website around their FAQs and lay out what all your products offer. Netflix uses its customer's data to inform their recommendations algorithmically. 
Attribution Modeling Reveals the Most Effective Customer Journey
A consumer takes different paths before making the final purchasing decision. As part of SEO optimization, attribution modeling reveals the touchpoints in a customer's journey and even assigns a level of credit to each touchpoint depending on how influential it was in the conversion path. 
Different forms of attribution models are first interaction, last interaction, last non-direct click, linear, and time-decay. For example, if your customer finds your business on Pinterest. And a week after clicking on your Facebook Ad and making a purchase. Then, Pinterest gets 100% of the credit for the conversion, as per the first interaction model. Marketers can feed the attribution modeling insight into the marketing strategy to improve ROI.
Brand Awareness Analytics to Improve Strategy
Brand awareness has become crucial for a business to increase its sales in today's fast-paced market. But conducting brand awareness analysis is difficult as even a successful marketing campaign cannot guarantee an increase in sales.
Using marketing analytics, you can look at the key metrics of your social channels and compare how your brand awareness stacks up against the competitors. Availability of your brand awareness data, search volumes, traffic, and customer feedback helps you create a strategy to improve your brand awareness and give a competitive advantage.
Customer Acquisition Cost for Better ROI
Every customer has an acquisition cost, and it is crucial to understand the cost per customer to measure if the investment made for those efforts is worth it. A marketing analytics program can track the performance of a marketing campaign and reveal which ones have the lowest customer acquisition cost. By comparing cost per acquisition, businesses can create a strategy to reach their goals and have better ROI.
Support Your Marketing Actions with Data Using Marketing Analytics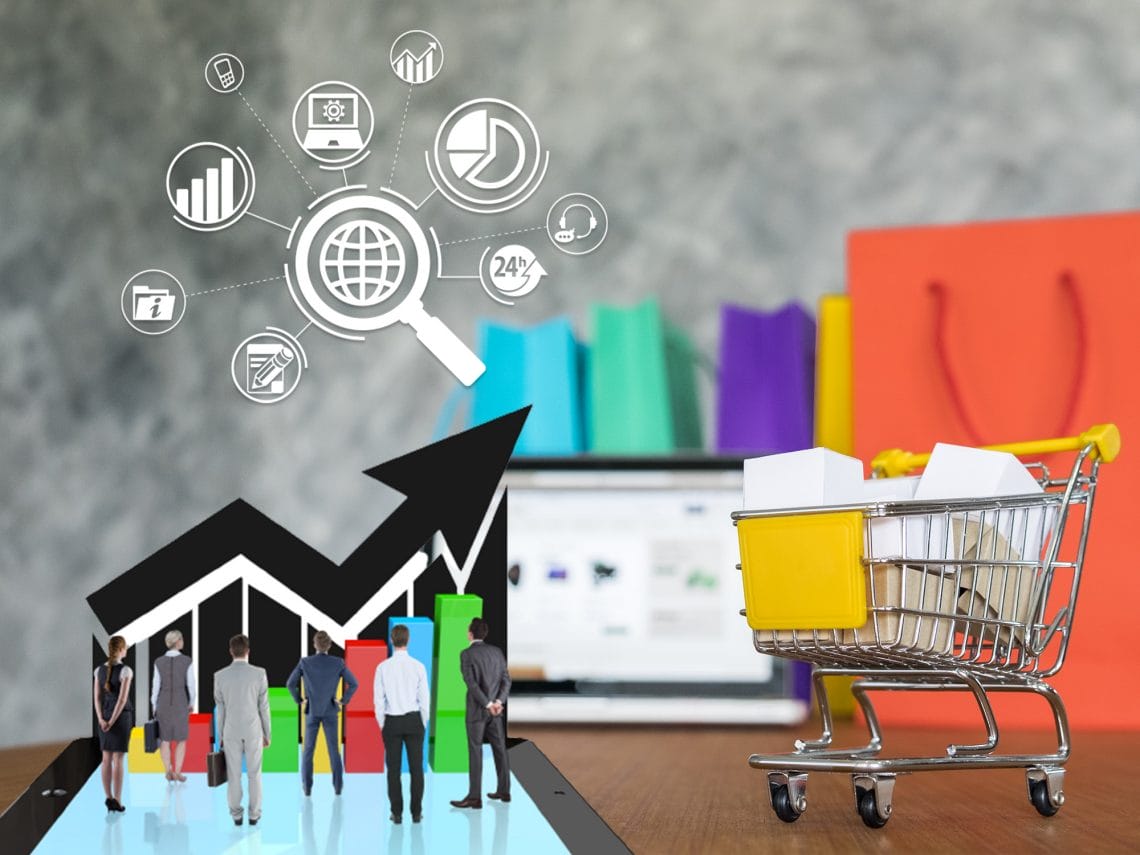 In this fast-paced market, a business must support its marketing actions and plan with analytics. Marketing analytics support businesses with a more scientific and logical approach to business decision-making, predicting customer behavior, and forming strategies. 
Content Inception (CI), a digital marketing company, uses various analytics tools and proven techniques to suggest the appropriate marketing plan to get the intended results. Along with a thorough marketing plan, transparent client portal, and dedicated project managers, CI helps execute all these research-based marketing activities on auto-pilot – Periodic Blogging, Social Media Marketing, Video Marketing, ABM, and Content Marketing Services.